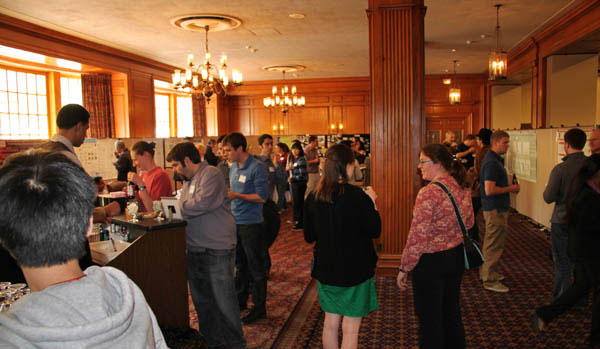 The 2019 SESE Research Review was on Friday, February 15 in the Illini Union Ballroom. 
Click here for the 2020 SESE Research Review

The Research Review is the festive annual gathering where grad students, faculty, and research-active undergrads show off their research and socialize. Researchers from throughout SESE present posters- typically over 70 of them- and a few get to take the stage and present one of the ever-popular 5-minute "lightning talks." The photo contest never fails to showcase some of the best Earth and Society photography you'll ever see! 

RSVP here so we can plan for refreshments.