Body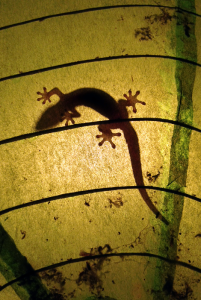 In addition to a bachelor's degree, we also offer a graduate-level certificate in Environmental Sustainability. This certificate can be completed entirely online. You do not need to apply to the Graduate College to undertake the certificate, you will simply enroll in classes as a non-degree seeking student through the Center for Innovation in Teaching and Learning (CITL). 
This certificate addresses the growing demand for courses that concentrate on the key issues associated with sustainability and the environment. Students in the Environmental Sustainability certificate program will learn about the interconnectedness of environmental, economic, and social systems of the world; the implications of our actions on the environment; factors that determine the sustainability of human institutions, organizations, cultures, and technologies; finding solutions through innovative approaches; and expanding future options by practicing environmental stewardship. Following the classical definition of sustainability, the aim is to develop citizens, businesses, and societies that meet the needs of the present without compromising the ability of future generations to do the same.
We also offer a not-for-credit course through Coursera that has both free and low cost options - and counts for one of the courses in the certificate program. Enrollment is always open - so try it now! The course is called Introduction to Sustainability, and you can view the teaching materials for free. The version with assessments is low cost, and you just need to pass the course to get credit towards our certificate. 
COURSE LIST
Five courses are required for the certificate. Latest course dates, or upcoming course dates, are shown. Students earn the Environmental Sustainability Certificate by getting passing grades (a "C" or better) in any five of the following courses:
ENROLLING IN THE CERTIFICATE PROGRAM
To register as a graduate non-degree student for academic credit, you will need to complete the Center for Innovation in Teaching and Learning (CITL) online enrollment form. Note that this certificate is not available to current degree seeking students. 
Online Registration
This is the online enrollment form. This form allows you to complete and submit an "official" online enrollment request with CITL at the University  of Illinois. You can also view information on CITL's enrollment policies for non-degree students.
The UI Integrate system allows you to register (add and drop courses), view your academic history, current account billing information, and view and update your personal information. For additional questions about the sections you have enrolled in, please contact the OCE Registrar, Christine Happ (chapp@illinois.edu | 217-300-2358).
ENVIRONMENTAL SUSTAINABILITY PROGRAM CONTACTS
Want to know more about the graduate-level certificate or need more assistance to sign up?  Please contact one of our program contacts today!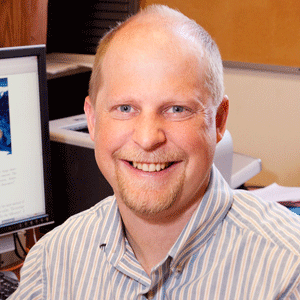 Dr. Jonathan Tomkin--Program Adviser
(217) 244-2928
tomkin@illinois.edu
Image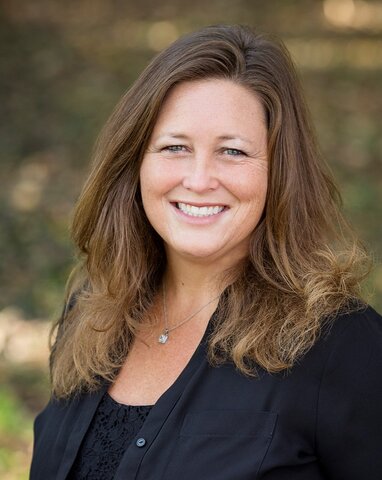 Heather Miller -- SESE Online Programs Coordinator and ESE Instructor
(217) 265-6568
hmiller1@illinois.edu
MEET OUR FACULTY
Faculty at the University of Illinois study all aspects of the Environment and Sustainability to uncover innovative solutions. Topics cover green business, carbon sequestration, regional climate change, sustainable urban development, environmental visualization, second generation biofuels and much more. The faculty involved in the ESES and ENSU programs are elected fellows of American Academy of Arts and Sciences, the National Academy of Science, the American Meteorological Association and the Geophysical Union and are recipient of national and international awards including the Nobel Peace Prize. Many of our faculty receive research funding from the National Science Foundation, NASA, and NOAA, have been awarded prizes for teaching excellence, and have written nationally adopted textbooks.
TUITION RATES AND FINANCIAL AID
The current tuition rate for undergraduates is $409 per credit hour, thus a standard 3-hour course is $1227. This rate includes both tuition and fees. The tuition rate is the same for in-state, out-of-state, and international students, but may be higher for graduate students. The cost for future courses may be subject to moderate changes in accordance with the actions of the University of Illinois Board of Trustees. Students must earn 15 to 17 hours to complete the certificate, so the total cost is between $6000 and $7000.
Financial aid is available for students accepted into the program and enrolled at least six credit hours of coursework in Fall and Spring. Full financial aid is available for students who are enrolled in 12 or more credit hours. Please visit the Office of Student Financial Aid for more information.
FREQUENTLY ASKED QUESTIONS
What if I join mid-year?
No problem. Most classes don't have to be taken in sequence, and there are plenty of options offered every semester. We accept applications all though the year.
Can I take just one course?
Yes, anyone can take an single course. You do not need to apply to the program or the University of Illinois. If you decide to apply for the certificate program or the University of Illinois and are accepted, all classes taken will count toward our bachelor degree and our certificate.
Will I get in?
Yes, there's no restrictions on enrollment in the certificate.
I'm unsure about the requirements, can you help?
Yes, please contact us with your questions and concerns! Call or email anytime.
Can I use these credits for another degree?
Yes! Our certificate students have used ENSU classes for undergraduate and advanced degrees, both here and at other institutions.