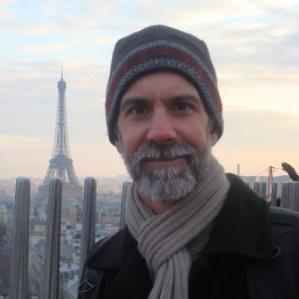 Contact Information
3062Natural History Building
Professor and Department Head, Department of Atmospheric Sciences
Biography
Dr. Trapp is a Professor with the Department of Atmospheric Sciences at the University of Illinois at Urbana-Champaign. Before joining Illinois in 2014, he was a Professor in the Department of Earth and Atmospheric Sciences at Purdue University from 2003-2014, and a research scientist with the National Severe Storms Laboratory (through the Cooperative Institute for Mesoscale Meteorological Studies) in Norman, Oklahoma from 1996-2003. Four years of his tenure with NSSL were spent as a visiting scientist at the National Center for Atmospheric Research in Boulder, Colorado.
Research Interests
Dr. Trapp's research interests include the dynamics and observations of mesoscale convective systems, severe thunderstorms, and tornadoes; mesoscale modeling and predictability.
Education
Ph.D. in Meteorology, The University of Oklahoma, 1994
M.S. in Meteorology, Texas A&M University, 1989
B.S. in Agriculture/Atmospheric Science, University of Missouri-Columbia, 1985
Additional Campus Affiliations
Professor, Atmospheric Sciences
Head, Atmospheric Sciences

Recent Publications
Marion, G. R., & Trapp, R. (2019). The Dynamical Coupling of Convective Updrafts, Downdrafts, and Cold Pools in Simulated Supercell Thunderstorms. Journal of Geophysical Research: Atmospheres, 124(2), 664-683. https://doi.org/10.1029/2018JD029055
Schlie, E. E. J., Wuebbles, D. J., Stevens, S., Trapp, R., & Jewett, B. (2019). A radar-based study of severe hail outbreaks over the contiguous United States for 2000–2011. International Journal of Climatology, 39(1), 278-291. https://doi.org/10.1002/joc.5805
Carroll-Smith, D., Dawson, L., & Trapp, R. (2019). High-resolution real-data WRF modeling and verification of tropical cyclone tornadoes associated with Hurricane Ivan (2004). Electronic Journal of Severe Storms Meteorology, 14(1).
Trapp, R., Marion, G. R., & Nesbitt, S. (2018). Reply to "Comments on 'The regulation of Tornado intensity by updraft width'". Journal of the Atmospheric Sciences, 75(11), 4057-4061. https://doi.org/10.1175/JAS-D-18-0276.1
Mulholland, J. P., Nesbitt, S., Trapp, R., Rasmussen, K. L., & Salio, P. V. (2018). Convective storm life cycle and environments near the Sierras de Córdoba, Argentina. Monthly Weather Review, 146(8), 2541-2557. https://doi.org/10.1175/MWR-D-18-0081.1