"According to the New Economics Foundation, Costa Rica ranks first in the Happy Planet Index and is the "greenest" country in the world." - Wikipedia
ESE 389 Costa Rica is returning in Spring 2022!
Over Spring Break 2022, the School of Earth, Society and Environment will embark on its seventh field expedition to Costa Rica. The course will count as advanced hours in the major (rubric ESE 389, section CR) and will consist of an 8 day trip to Costa Rica over Spring Break with weekly seminars on campus during the regular semester. The course will examine environment and sustainability issues in Costa Rica. Coverage includes: rainforest ecology, land-use issues, sustainable agriculture, developing economies, and geologic features of the landscape (e.g., volcanoes; rivers). Restricted to ESES majors and Unit One residents; non-majors can apply to the waitlist (email rkanter@illinois.edu).
We are partnering with the Instituto Monteverde, a Costa Rican non-profit dedicated to sustainability education. The Monteverde Institute is a community-based organization that supports local educational outreach, a publicly accessible library, research, and community programs.
Field Trip Itinerary, Spring 2022
DAY 1 FRIDAY MARCH 11 ARRIVAL IN COSTA RICA
Morning arrival at Juan Santamaría Airport arrival time to be determined
Snack or lunch depending on arrival time
Transfer to Hotel Aranjuez
Program and country orientation
Health and safety briefing
Dinner at restaurant to be determined in San Jose. Transport included if needed.
Night at Hotel Aranjuez (1)
DAY 2 SATURDAY MARCH 12 ARRIVAL IN COSTA RICA
Morning Breakfast at Hotel Aranjuez
7:30am Load bags on to bus
8:00am Depart for Cahuita (allow 4 hours + time to stop along the way to stretch legs or use the bathroom)
Check in at hotel
Lunch in Cahuita
Afternoon to explore
Dinner at hotel
LODGING Hotel CariBlue (1) https://cariblue.com/
Tel: 011-506-2750-0035
DAY 3 SUNDAY MARCH 13 MARINE ECOLOGY, COASTAL LIVELIHOODS, AND THE LIONFISH THREAT TO BOTH
7:00 am Breakfast at hotel
7:30 am To Manzanillo-ASOPACS-
8:30 am Snorkeling at Manzanillo with ASOPACS
11:30 am Lunch with ASOPACS- Caribbean food- Turning an ecological problem into a culinary trend: lionfish lunch with ASOPACS (Southern Caribbean Artisanal Fishers Association)
2:30pm Time at the beach
7:00pm Dinner at hotel
LODGING Hotel CariBlue (2) https://cariblue.com/
Tel: 011-506-2750-0035
DAY 4 MONDAY MARCH 14 CAHUITA NACIONAL PARK TRAVEL DAY
6:30am Load bags on bus
7:00am Breakfast at hotel
7:30am Hike in Cahuita Nacional Park with MVI coordinator
10:30 Depart for La Fortuna
Lunch Soda Los Antjitos en el Cruce de Pensurth tel 27500769 ( bufe Style)
Afternoon Observe and discuss banana and pineapple production en route
Stop to sample tropical fruits en route (Maybe at Cruce de Rio Frio, cut up on site the fruits)
Evening Late dinner at lodging
LODGING Rancho Margot (1)
Tel: 011-506- 2468-4006
DAY 5 TUESDAY MARCH 15 FINCA LUNA NUEVA
7:00am-8:30am Breakfast at farm restaurant
9:0am Sacred Seeds tour (group 1) Farm tour (group 2)
Lunch at Finca Luna Nueva restaurant
2:00 pm Sacred Seeds tour (group 2) Farm tour (group 1)
6:00 pm Yoga class
7:00 pm Dinner at farm restaurant
LODGING Rancho Margot (2)
Tel: 011-506- 2468-4006
DAY 6 WEDNESDAY MARCH 16 RENEWABLE ENERGY THE MONTEVERDE INSTITUTE
6:45am Optional cow milking
7:30am Breakfast at farm restaurant
Morning Transfers to Monteverde in jeep – boat – jeep Discuss renewable energy while traveling across Lake Arenal and past wind turbines en route Check in at Hotel
Lunch at Cabinas Capulin
2:30 pm Walk in to the MVI offices to meet Staff and get to know more about what the MVI do ( with Coordinator)
2:50 pm Bienvenida
3:00 pm Presentation and Tour: The Monteverde Institute and Sustainability Issues-longer to what we usually do- (with MVI representative)
Stop in town if necessary
7:30pm Dinner at restaurant with Costarican food
LODGING Cabinas Capulin (1)
Tel: 011-506-2645-6719
DAY 7 THURSDAY MARCH 17 SAN GERARDO - NIGHT WALK CLOUD FOREST ECOLOGY AND CONSERVATION AMPHIBIAN DECLINES
8:00am Transfer to Santa Elena Reserve
9:00am Begin slow hike to San Gerardo field station in the Children´s Eternal Rainforest (Mark Wainwright – local naturalist, illustrator, author of Mammals of Costa Rica, and board member of the Children´s Eternal Rainforest)
12:00pm Lunch at San Gerardo field station
1:00pm Free time or time to be defined by Mark and professors
2:30pm Presentation and discussion: Amphibian Declines and Partial Recovery (with Mark Wainwright, naturalist guide, illustrator, conservationist) (Mark)
6:00pm Dinner at station
7:00pm Night walk (Mark)
LODGING San Gerardo (1)
Tel: 011-506-2200-0313
DAY 8 FRIDAY MARCH 18 SAN GERARDO AGRICULTURE IN MONTEVERDE BATS
7:30am Breakfast at station
8:00am Independent exercise (Mark) solo walk -2 hours-
11:00 pm Lunch at station
12:00 pm Hike out of San Gerardo
3:00 pm Visit LIFE coffee farm, discuss sustainability
Presentation and Activity: Social Change in Monteverde (with Guillermo Vargas, LIFE co-owner/founder)
6:00 pm Dinner at Resturant
7:00pm Short Presentation: Bat Ecology (with Bat Jungle representative) and Bat mist-netting (with Bat Jungle representative)
LODGING Cabinas Capulin (2)
Tel: 011-506-2645-6719
DAY 9 SATURDAY MARCH 19 THE GUACIMAL SUSTAINABILITY DEMONSTRATION CENTER
7:00am Breakfast at hotel
8:30 am Travel to Guacimal
9:30 am Tour of the Sustainability Demonstration Center Spend time at farmers market and river
Discuss the Bellbird Biological Corridor en route (with MVI coordinator)
12:00pm Lunch at Guacimal farmers market
2:00 pm Transfer to San José
Evening Farewell Dinner in SJO at Café Mundo
Closing discussion Course evaluations
LODGING Hotel Aranjuez (1)
Tel: 011-506-2256-1825
DAY 10 SUNDAY MARCH 20 DEPARTURE
8:00 am Breakfast at hotel Transfer to airport
Departure at time TBD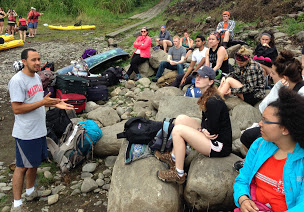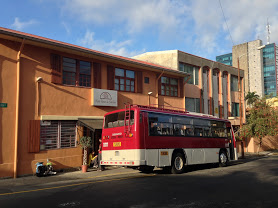 FREQUENTLY ASKED QUESTIONS
Does this count for major credit?
Yes - ESE 389 counts for advanced hours in the major
Are all costs included?
All costs including accommodation, meals, flights and trips are inclusive.  Optional activities (activities not listed in the itinerary) are not covered by the student fee.
Do I need a visa? 
US citizens do not require a visa, just a valid passport. International University of Illinois students may have other requirements. PRC passport holders do not require a Costa Rican visa if they hold a valid US visa.
How will the course give credit? 
ESE 389 students will receive 3 hours of advanced credit. The course must be taken for grade.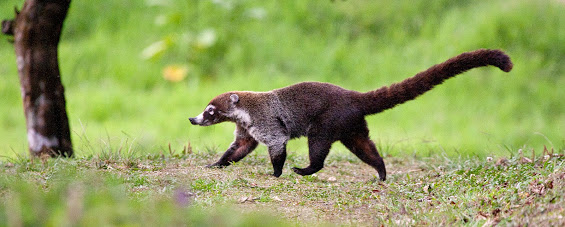 STUDENT FEES AND COSTS
The total cost for students will not exceed $3309. Student fees are included as part of the regular University of Illinois tuition, and may be paid for by standard financial aid and other student support.
Are fees an issue for you? 
Students who take ESE 389 are eligible for scholarship support from three sources, ONE OF WHICH YOU CAN APPLY FOR RIGHT NOW:  
The School of Earth, Society, and Environment—up to $500 without financial aid statement, higher amounts possible with, based on merit and need. To apply, email Dr. Kanter [rkanter@illinois.edu] with a brief (250 words, tops) statement addressing your merit and/or need for assistance. Students who apply for this funding by November 13 will receive notification of awards before Thanksgiving break.  
Illinois International offers two relevant scholarships in various categories and based on a variety of criteria:  
"Illinois for Illinois" (i4i) awards range from $1,000 - $1,500 (five of eight students from the 2017 class who applied each received $1,000) 

"Illinois International Programs (IIP) Scholarships" awards are generally $1,000 (data regarding past success with this one unavailable) 
You may also want to reassure parents or other potential co-funders that the course fee for ESE 389 covers a lot, including  
Transportation to and from Chicago with overnight lodging the night before departure   

Air fare 

All fees for instruction and entrance to facilities 
All meals and lodging for eight days and nights in Costa Rica! 
FACULTY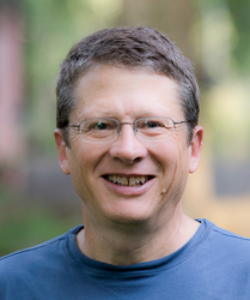 Want to know more about the trip?
Talk to the professor: Rob Kanter
rkanter@illinois.edu or call +1217.244.2761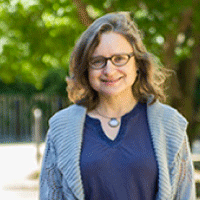 Want to know more about the trip?
Talk to the professor: Laura Haber
lhaber@illinois.edu or call +1.217.244.2317